Ish
cAmN3 nAk staR+
nIh???
hAa
sAlaM suM3!!!
(bAcA deNgAn iNt0nAsI yang bEtUL yE kEnGkaWaN)
aNywAy sEmaLam iS suCh a Lil' sAd daY tO miSs dAfF nI,
hOwEv3r…
tOdAy iS muCh b3+teR tHan yEstErdAy
"tHanX a l0t +0 mY guD bUddIes"

yAng rEspOnS a+ mY pReviOus n3,
JaSamU dIkeNaNg!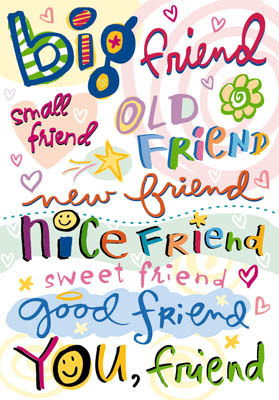 MyNiceSpace.com
eRm tD paGi bAngUn dA oK,
cUmA aRiNi mIsS dAfF nI t3LaH
tAk3 t!m3
yAnG aGaK laM3
sEbeLuM b3LiaU daPaT meMuLaKan kErjAnYa
sEbaB…

cUrR3nTly mIsS daFf nI…

bOrInG ::
s3baB di3 l3pAk sEsoRaNg k@t bLik
+

MaLasH ::
nI mEmaNg pEnyaKit s3muLajDi niH
+

nGaNtUk ::
cOz sEmaLaM tD0 yAnG xLenA


mIsS dAfF nI
laPa sK3t
la sEb3naRnyA
:: tAp! ::
dIsEbaBkaN
rEasOnS
SepErt! yang tElaH diNya+aKan dIaTas
m0od naK maKan pUn tElaH
hiLaNg eNtah kE maN3…

MyNiceSpace.com
s0..
aKtivi+!
miss dafF arInI beLum LaGi tErlaKsaNa laNtaraN
mOodnYa
yAng
agaK
tIdaK sTabiL
..
:: tapi ::

wuTeVer d rEasOns
iS,
mIsS daFf hAv3 tO force hErs3Lf tO d0 wUt sHe
iS sUppOsEd to d0,rit3???
(sApE sKonG MiSs daFf nI pLiz pUt up uR haNd)
Hehe..

Eh dA bLeY sEnyUm la pLak
(sAmbiL seNyUm tErsIpu2)


eRm rAsanY till here duLu,
nAntI kLu ad pAp3
misS dAfF
iNfoRm laGi k…
p/s: p@sn! mIsS dAff xbLey Sed3y2 laGi tAw..

MyNiceSpace.com